Automatic Coal Sampler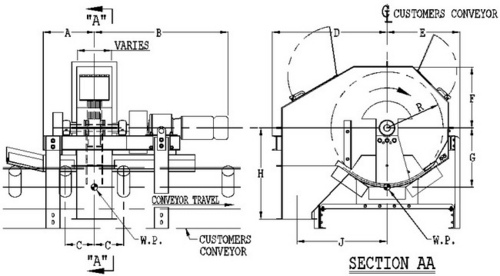 Automatic Coal Sampler
Price And Quantity
Piece/Pieces

200000.00 - 1000000.00 INR
Product Specifications
For Coal handling Plant, Cement Plant,Power Plant, Mineral Plant,washery etcs,Mines

New
Product Description
Leveraging on our rich industry expertise, we have been able to manufacture, export and supply Automatic Coal Sampler. These samplers are manufactured in accordance with stated requirements of our valued patrons and in compliance with set norms and regulations of this domain. We have been offering these samplers in both manual as well as PLC operations with total moisture adaptability. Our offered samplers are used in various industry applications with adjustable and non-adjustable dividing ratios. Some striking features of our offered Automatic Coal Sampler are as follows:
Optimum performance

Minimum maintenance

Rust resistant

Easy to operate
Other Details:
APPLICATION:Automatic Coal Sampler
INDUSTRY: Coal,Coke,Dolomite ,Limestone ,Utilities (Power Plants)
PRODUCT:Electro-Mechanical Sampler



WHERE THEY ARE USED: Rotary Samplers are used mainly in the coal industry to acquire
samples of coal from a continuously moving conveyor belt. They are often located at Conveyor Gallery ,rail or
barge loading facilities. Samples are used to check or guarantee product analysis. Air is usually not available
at these locations, so electrically actuated units are required.
HOW THEY WORK: The sampler is a large round scoop which rotates one revolution per cycle
perpendicular to the coal flow. It cuts a swath through the coal and throws a sample into a chute. The
coal sample is taken via the chute to the analysis equipment. The high inertia scoop must be accelerated
to full speed within 90 degrees rotation to insure it will have enough power to cut through the coal as it
travels along the conveyor belt. The scoop must be stopped within approximately 30 degrees rotation
after it has passed through the coal.
The cycle rate can vary from one every few minutes to three cycles per minute. The sample scoop
rotation speed is determined by the conveyor belt speed. On high-speed narrow belts, the scoop
rotation speed gets very high, requiring quick actuation, and short accel/decel times.
PROBLEMS SOLVED:
1. Compressed air was not available; therefore an electric actuation system was developed
and implemented with great success.
2. The high-speed actuation system brought the sampler scoop up to speed within the required 90
degrees rotation. It was also able to stop the wheel quickly after leaving the coal so that full power
could be applied all the way through the coal stream. This eliminates any chance of stalling while
the scoop is still in the coal stream.
3. This is a continuous process with limited time for loading. The long-term reliability of such system
without requiring adjustment allows continuous loading without expensive downtime.
IMPORTANT FEATURES:
Totally enclosed, sealed design eliminates problems associated
with dust, dirt, water, or other contaminants.
Electric actuation system provides quick engagements and
simple regulation of torque and accel/decel rates.


Advantage :
It can be easily retrofitted in the conveyor without much modification and without any shut down of conveying system.
Being a stand alone type , it offers minimum interference for existing structure and system .
It can be designed to have less quantity of primary sample mass which in turn , requires less no. of equipments for sample division.
Since the sample quantity is Less it can be easily handled.
Sample of Coke can be collected from a moving conveyor.
Since the samples does not stay inside, except during a single rotation of a rotary cutter it is at least subjected to abrasion and as such less maintenance prone.
Due to cross cut sweep sampler guaranteed representative samples can be collected for product analysis.
Rotation Speed of samples can be predetermined and it is adjustable also.
Totally Enclosed sealed designed eliminates problems associated with dust, dirt, or other contaminants.
Can operate by pressing a single on/off switch.
Reliable & maintenance free.
Contact Us
478/2, Sarat Chatterjee Road, Howrah, West Bengal, 711103, India
Phone :+918037405973